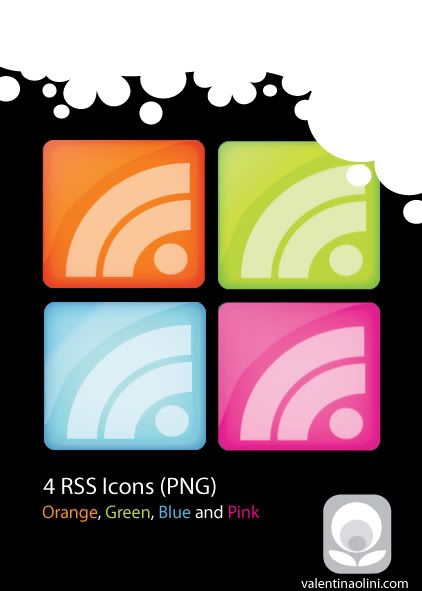 The following five ( 5 ) Sets of Icons are simply a must see . They are truly beautiful as I am certain you will also agree , check them out ...
Well, as I have stated :
I am a Web Junkie
& I love anything which spells
Design
with a capital "
D
" ! I am always searching and looking out for the best designs and I'm really happy when I stumble upon truly original design & I want to share it with you .
So, since the
Social Icon Craze
is rampant here within the vestiges of cyberspace , as everyone is always searching to have the very best on their pages from widgets , backgrounds , social icons etc.. I have located some truly beautiful icons for you today and I am happy to bring them to you , and I hope you will enjoy them as much as I did discovering them .
The first of our
Social Icons
come from a very talented artist / web designer
Valentina Olini
and they are beautifully colored glossy RSS icons which come in png format and they measure 162px W-x-148px H ( yes , they are BIG ! ) however : you can resize them by setting the parameters of your choice . If you dont know how , please see prior post
HERE
explaining what you can do .
These icons are the ones featured on the main post image ; they come in 4 different brilliant colors of , lime green , orange , blue , and pink ( like the one on my header - which has been resized ) . As you can assess , they are very smooth & beautifully classy .
You can get these right here

--->

This set right here now comes from a very talented Web Designer , and you may check out his site if you wish , here
Devil Cry
as he has a few more icons which you may want for your iPhone or your Desktop ( Mac Dock ) , however, I am pleased to offer you the following from my own personal collection which I have from the artist : These are some truly gorgeous icons which you may find useful for your site , or your blog - I love them , and hope you will also [ see image shot below ]
You may get these right here

--->

The next set are simply two [2] RSS Icons , however , as you can see : they are truly uniquely beautiful ( again by the same artist above :
Devil Cry
You may get this gorgeous set right here

--->

Now this following set is simply awesome ! Its transparent , and it comes in both White & Black . A stunning RSS set I'm sure you will agree and will make any page with similar colors look as classy as a Cadillac ! - these will also blend in beautifully if you have Red elements in your page ( Red , Black & White are a sure shot winner, and Im sure after you see these up close you will agree that they are awesome ! ) : Also by the same artist ' Devil Cry ' .
I dont have an image to show you how beautiful these RSS icons are , so I will post them here ( there are 4 in the zip file - however : I will post the 2 of the set : The Black one & the White one . Please note : All 4 come in 2 different styles . Notice how the black one is , and notice how the white one is ; you will get 4 styles of 2 RSS icons ) & they measure 256px W -x- 256px H [ they are the exact size you see below ]*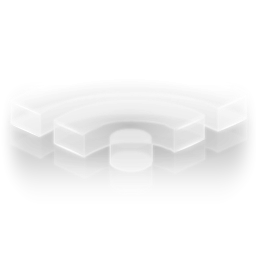 You can get these gorgeous icons right here

--->

Now our final set ( the 5th set - my little 'X-tra' 4 you ) is yet another beautiful RSS Icon set . This is called
Wax Seals
Because this is exactly what it looks like : as if someone took a hot candle and tilted it onto paper and made a wax sealed stamp ! These also come in 4 beautiful colors such as
Blue , Pink , Green , & Orange
. *Please note : Only the
Orange Wax Seal RSS
has the RSS insignia stamped on it - what you can do ( if you do have an image editing software installed on your system is : You can engrave it to your liking , or if you dont have an image editing software on your system what you can do is go to an Image host such as
MyTheme Online Image Editor
and use one of the thousands of different fonts offered there ( or Upload your own ) and inscribe the RSS Logo on them . ( hope that helps :) Here is what they look like & I know its worth the effort to do a little extra work to inscribe an RSS on them : ( they measure 173px W -x- 155px H & what you see is what you will get ) :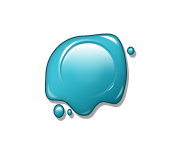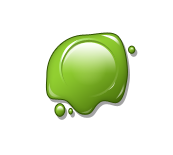 I do not know who the artist /Designer behind these is , since I have had them in my collection for over 2 months now & I never bothered to bookmark the site . ( my bad :( however , you can get these beautiful Wax Seals right here

--->

Well, thats all for now . Stay tuned as I will be gathering more goodies for you right here within the days to come , so keep checking back . Until then , keep smiling , Mootools & JQuery love you , and I hope you enjoy your beautiful collection of unique RSS Icons :)