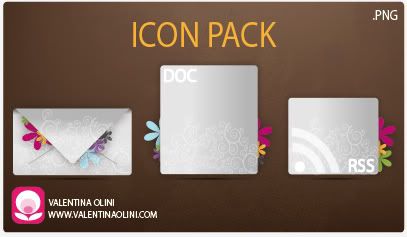 Here are yet some more beautiful Unique icons which will surely enhance your Blog or Website ....

Since I am an admitted Web Junkie , I am continually searching the web for some of the best Web Related content . I dont want to bring you what you can find in about 2,000 other sites out there . Therefore : I once again have found some truly beautiful Web Icons for you t download and enjoy . Hope you will like them as well :)
Icon Set # 1 Comes again from Valentina Olini , who creates some beautifully intricate designs . I believe that women will enjoy this set in particular .
Here is just one of the 3 Icons included in this package ( the icons range in size , however: They are big ! the one below measures 480px W-x- 450px H . Once you download them , upload them to your own Image Host , you can resize them to suit your taste :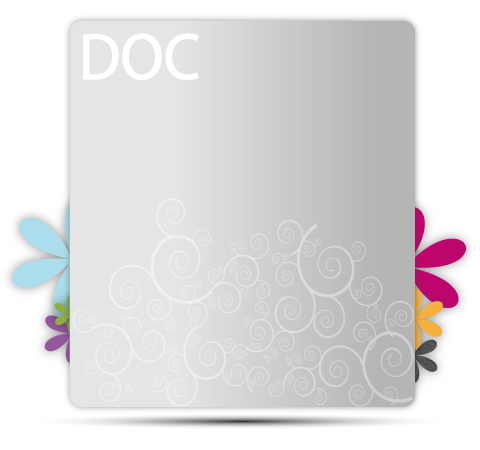 This next set of Icons were found @ PS Herjern.com and I believe that many of you will find them useful for your page / Website , as they are E-Mail Icons . These are quite useful if you do not wish to Publicly & Openly display your e-mail address for the entire Internet to get a hold of. Therefore , you can all thank PS Herjern.com for creating this beautiful set . They are nice and glossy :) Below you can see an example of what the Icon pack consists of :
You can get these right Here

The following set comes once again from PS Herjern.com It is a set of Beautiful glossy RSS icons which belong to the same style as the E-Mail Icons above . You can choose to download both of these sets so that you can have a matching set on your page . Enjoy :)

This is their original size below ( 200px W-x- 177px H ) ; which again, can be resized to suit your taste.


This next set comes from a very talented Artist & Web Designer in Italy , and they are called Maxi-Icons . The designers home page can be accessed HERE
Here . I will post the icons for you to see , and I hope you find them as beautifully unique as I do . These are their original sizes .


They def are all beautiful and you can find them below :

Hope you have enjoyed these , and I will catch you here next time with more Web Goodies , so stay tuned . In the meantime : keep smiling , Mootools & JQuery love you :)